About Fire Circus Productions
South Florida Entertainment and Talent Agency
"South Florida's Premier Entertainment Hub ✨
Planning an event and need show-stopping entertainment? Look no further than Fire Circus Productions! 🎪
Specializing in:
🔥 Fire performances
💡 LED shows
🤸 Acro-yoga
🎭 Live circus acts
🤹 Jugglers
💃 LED dancers
🎩 Magicians
🌟 Illusions
🎈 Balloon artists
🎨 Face painters
🕺 Mingling entertainers
🦩 Stilt walkers
Elevate your event with our professional and charismatic performers. Let Fire Circus Productions turn your vision into an unforgettable experience. Hire us today! 🚀"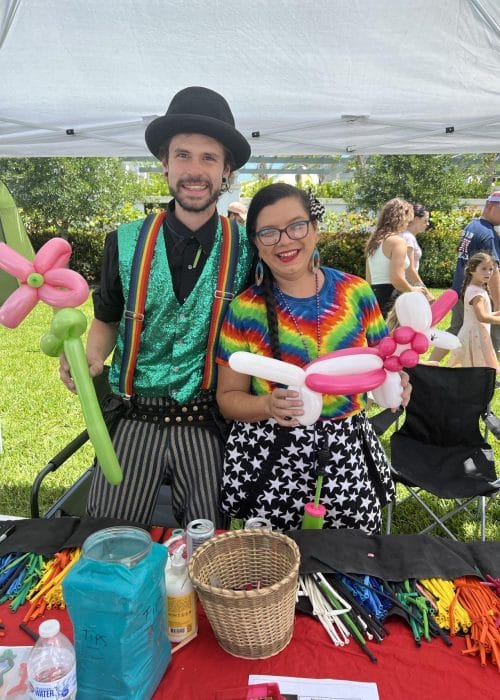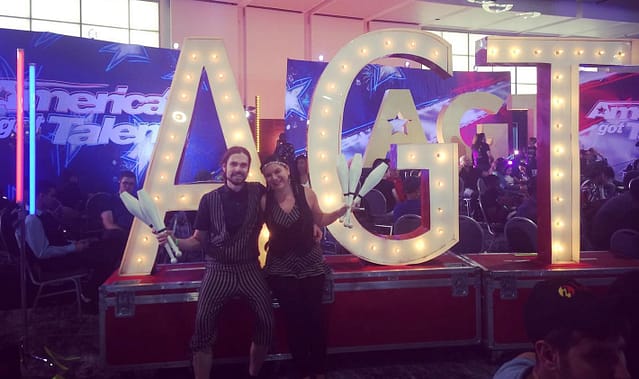 Introducing Connor O'Rourke and Monica Losanto
,
The visionary duo behind Fire Circus since 2011. From their South Florida headquarters, they've ignited events across the USA, leaving a trail of awe and wonder. With appearances on NBC's America's Got Talent and collaborations with big names like Royal Caribbean and Marriott, their magic knows no bounds. Experience the enchantment at events throughout the Eastern US, and beyond!
"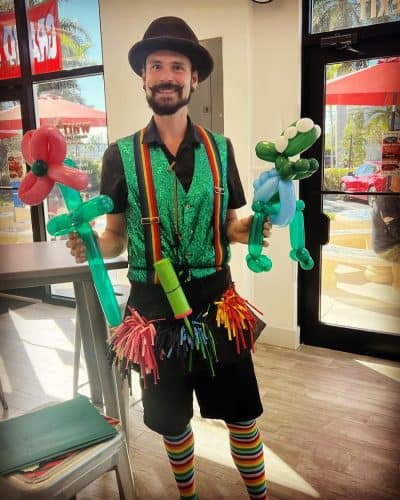 Circus Artist, Juggler, Entertainer, Speaker, Teacher, Entrepreneur, and Fire wizard.
Connor is multi-talented entertainer from South Carolina, with a background in theater and circus arts. He has been performing and teaching across the USA for over 8 years. As a lover of circus arts he has acquired a variety of skills including juggling, stilt walking, character acting, fire performance, balloon art, magic and illusions. Connor has produced and performed at hundreds of events across the country and internationally.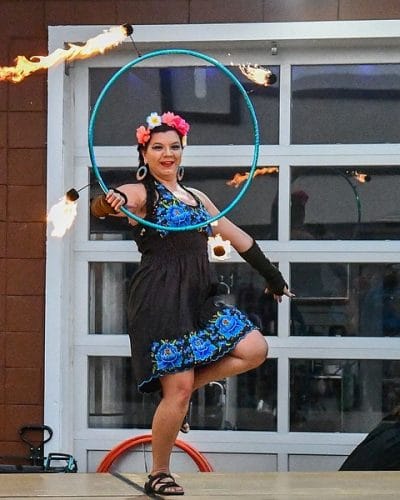 Artist, Innovator, Hula Hooper, Acrobat, Yogini, Teacher, Juggler, Fire Dancer. 
 Monica first picked up a hoop in 2011 and began performing and teaching over 8 years ago. She has since been influenced by  professional flow artists, magicians, and circus performers from around the world. As a bilingual first generation American, she finds comfort in traveling the world and sharing her love for hula hooping, yoga, face painting, balloon art, juggling, magic, and illusions.  She is a trained yoga instructor and has taught yoga and movement meditation (flow arts) as an art and exercise practice.   Having performed at hundreds of venues and events, she is a skilled entertainer and a excellent teacher of circus arts. 
South Florida entertainment for the stage, theater, trade shows, corporate events, holidays, parties, and more.
Fire Circus Productions offers top talent for event planners across the USA; Florida, Georgia, South Carolina, North Carolina, Alabama, Mississippi, Arkansas, Tennessee, Kentucky, Virginia, West Virginia, Washington D.C., Ohio, Pennsylvania, Michigan, New York, New Jersey, Connecticut, Massachusetts, California, Nevada, Oregon, Washington, Arizona, Colorado and beyond.
Our entertainment services are customized for your event contact us now to get a personalized quote!.