Our professional stilt walking characters are great for entertaining at any type of event.  Hire stilt walkers for parades, birthdays, holidays, corporate events, cruises, party greeters, experiential marketing, product branding, and more.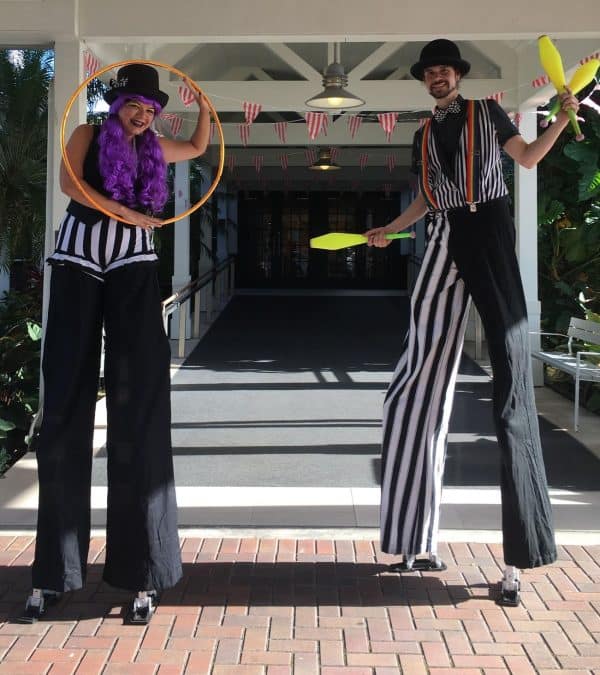 Stilt Walking Entertainers
Elevate your events in Miami, Fort Lauderdale, Palm Beach, and Orlando Florida. Hire our stilt walkers for your events, parties, and festivals with our enchanting costumed perfromers Watch as our skilled performers, towering above the crowd, create a fun environment for your special occasions. Perfect for parties, parades and holiday events, our stilt walkers add a unique and memorable dimension to your celebration, creating lasting impressions.. Elevate your festivities with our professional stilt walkers in Palm Beach and throughout Florida.